Dina Di Mambro will be signing and discussing
True Hollywood Noir at
4 pm on Sunday, 4-17-2016 at Book Soup in West Hollywood, Calif.
TRUE HOLLYWOOD NOIR
FILMLAND MYSTERIES AND MURDERS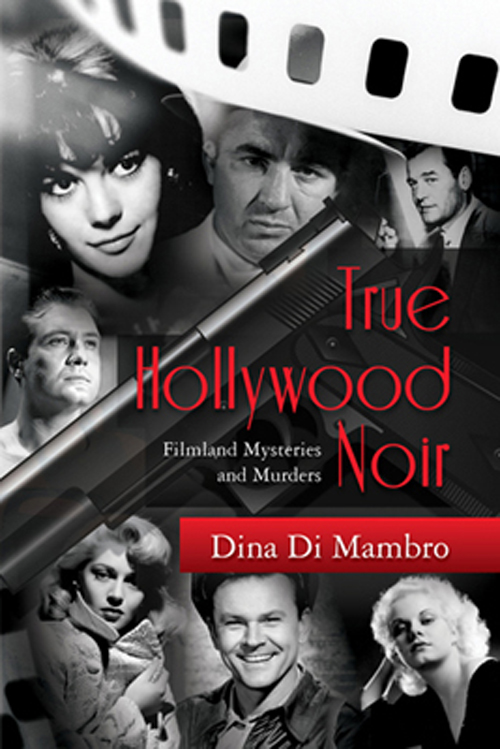 A tantalizing mixture of classic Hollywood nostalgia and true crime, True Hollywood Noir: Filmland Mysteries and Murders, featuring 100 rare photographs, is suspenseful, entertaining, and eminently readable. While viewers were captivated by the drama playing out on the silver screen, the lives of the stars of these film noir classics were often far more exciting. The film plots of these stylish black and white masterpieces pale in comparison to what was going on behind the scenes. Uncover the true stories in a dozen different chapters featuring William Desmond Taylor, Thomas Ince, Jean Harlow, Thelma Todd, Joan Bennett, Lana Turner, George Reeves, Gig Young, Bob Crane, Natalie Wood, Robert Blake, and Mickey Cohen. Included in the cast of characters of the Thomas Ince chapter are William Randolph Hearst, Marion Davies, and Charlie Chaplin. And in the Mickey Cohen chapter, find never before told stories about Ben "Bugsy" Siegel, Virginia Hill, and a host of notorious underworld figures.
Film noir encompasses the elements of highly charged sexuality with cynical male characters, femme fatales, and moral ambiguity. Or, as author Charles Pappas described it, "the language of losers...always about the same things: sex, violence, and money." Swirling cigarette smoke; high balls on ice; murky, rain-soaked nights; and ill-fated plots between gangsters and grifters, hard-boiled detectives, and duplicitous gorgeous women with an agenda, gripped film-goers from The Maltese Falcon (1941), Double Indemnity, Laura, and The Woman in the Window (1944), Gilda, and The Postman Always Rings Twice (1946) through Orson Welles' Touch of Evil (1958).

From 1922 until 2001, explore some of the most fascinating scandals, mysteries and murders in Filmland history—true Hollywood noir lived by the players behind the scenes. Each chapter dissects the various theories in each case, but it is up to you to make up your own mind. From the West Coast mob and city corruption intertwining with Hollywood mysteries on and off the screen, to the plots of noir films pulled from actual happenings in the underworld, get the stories behind the stories, the darker images playing out in living color behind the silver screen.
Could the film plots themselves have contributed to the drama and roller-coaster emotions in their private lives? While most of the actors featured here met with untimely tragic deaths or notorious misfortune coloring the remainder of their lives, the talent of these highly creative individuals and the legacy they've left us continues to give them a special kind of immortality. Their work lives on, flickering images on a screen giving us the privilege of knowing these great talents, never to be forgotten.
Below are reviews from Kirkus Reviews, Publisher's Weekly and Library Journal:
KIRKUS REVIEWS
Truth is wilder than fiction in this fast-paced journey through 80 years of Hollywood mayhem.
The lives of many Hollywood celebrities were as dark and twisted as the plots of their noir films; sometimes, they even died in a noir-ish explosion of violence. That mirroring of life in art—or perhaps vice versa—inspires Di Mambro's book, a journey through celebrity bedlam, from the fatal shooting of director William Desmond Taylor in 1922 to the assassination of actor Robert Blake's grifter wife Bonnie Lee Bakley in 2001.
The author asks: "Could it have been the plots [the stars] played out during the day at the studio that contributed to the sense of drama and roller coaster emotions in their private lives?" Di Mambro has some tough acts to follow, since many of the cases she explores have been the subjects of entire books or lurid TV documentaries, including Taylor's death, Natalie Wood's drowning and the demise of Hogan's Heroes star Bob Crane. But in briskly written chapters, she captures much of the scandal and corruption underlying the glamor of Hollywood, a world in which the studios—with the help of the cops, lawyers and prosecutors they controlled—were often able to stifle scandal at the expense of truth. Los Angeles District Attorney Thomas Lee Woolwine "wished to protect the studio at all costs," Di Mambro says in speculating why actress Mary Lee Minter might not have been charged with Taylor's murder.
To the author's credit, she doesn't rely solely on secondary sources, getting some of her material from her own interviews. "I could have put an ice pick in her eyeball," Blake confidant John Solari says of Bakley. "I couldn't stand her." Di Mambro also finds cruel irony in the stars' lives. For instance, after Jean Harlow's husband was found with a bullet in his head, MGM had her play the showgirl wife of a man who committed suicide. And Gig Young, eventually an apparent suicide victim himself, once lamented, "[Y]ou play a loser long enough, and you end up a loser—at least you are convinced you are a loser.".--Kirkus Reviews
PUBLISHER'S WEEKLY
In Hollywood, murder and mystery are par for the course, and in this fascinating true crime compendium, Di Mambro explores a host of famous scandals—some as old as the movie industry itself. Sex, drugs, and money have always had incendiary consequences in Hollywood, and Di Mambro provides backstories of some of Hollywood's most sordid affairs—the death of Gig Young, the murder of Bonnie Lee Bakley, and many more—inviting readers to make up their own minds about what really happened. Di Mambro has clearly done her research, and the versions of events she pieces together are entertaining and plausible. While her prose tends to meander at times, readers who are enthusiastic true crime aficionados or Hollywood scandal fans will enjoy this book immensely. - Publisher's Weekly
LIBRARY JOURNAL
Noir films showing the seamy side of glittering cities such as Los Angeles were a staple of Hollywood in the 1940s through the early 1960s. But Hollywood has always had its own dark underbelly, with crime, corruption, and murder among both the lowest and the highest. Journalist and film historian Di Mambro guides readers through a walk on the wild side with tales of strange deaths among the beautiful people, from the unsolved murder of director William Desmond Taylor in 1922 to the mysterious death of "Superman" George Reeves to the messy tragedy of actor Robert Blake and his grifter wife, Bonnie Bakley. A number of stories have been told before (there are even whole books devoted to some), but the author is delightful company and includes the latest information on several cases, including the deaths of Johnny Stompanato, Bob Crane, and Natalie Wood. She ends with Mickey Cohen, the famous mobster and friend of Hollywood; the chapter feels a bit tacked on, but the thread of Mafia involvement that runs through these accounts is just enough to tie it in. VERDICT An engaging, gossipy stroll through back lots and back alleys that will delight fans of the Hollywood Golden Age as well as true crime buffs.—Deirdre Bray, Middletown P.L., OHLibrary Journal Booksmack! LJXpress Prepub School Library Journal Horn Book Guide Horn Book Magazine Junior Library Guild
Behind the scenes stories of True Hollywood Noir - Fun radio interview
Dina Di Mambro discussing True Hollywood Noir with Dr. Carlos Vasquez on Circle of Insight 8-31-15
Dina Di Mambro shares fascinating stories of unsolved mysteries on the Tony Basilio Show 9-30-2014
Dina Di Mambro shares Hollywood ghost stories and talks "True Hollywood Noir"
Dina Di Mambro on Rose 4 Justice with Rose Colombo - First Interview
True Hollywood Noir: Filmland Mysteries & Murders by
Dina Di Mambro -
2014 Independent Publisher Book (IPPY)
Bronze Medal Award Winner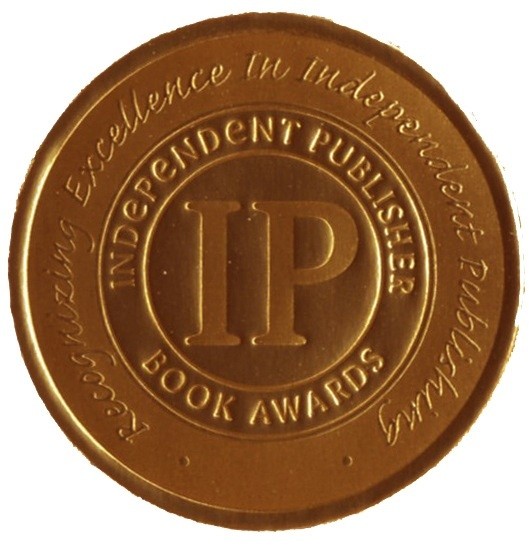 Read More Reviews of True Hollywood Noir here:
True Hollywood Noir: New Book on the Dark Side of Hollywood - Tony D'Ambra
In Reference to Murder - BV Lawson
Cafe Libri - Reviewing Books and More
Kacunnin's Reviews -True Hollywood Noir
Dina Di Mambro Amazon Author Page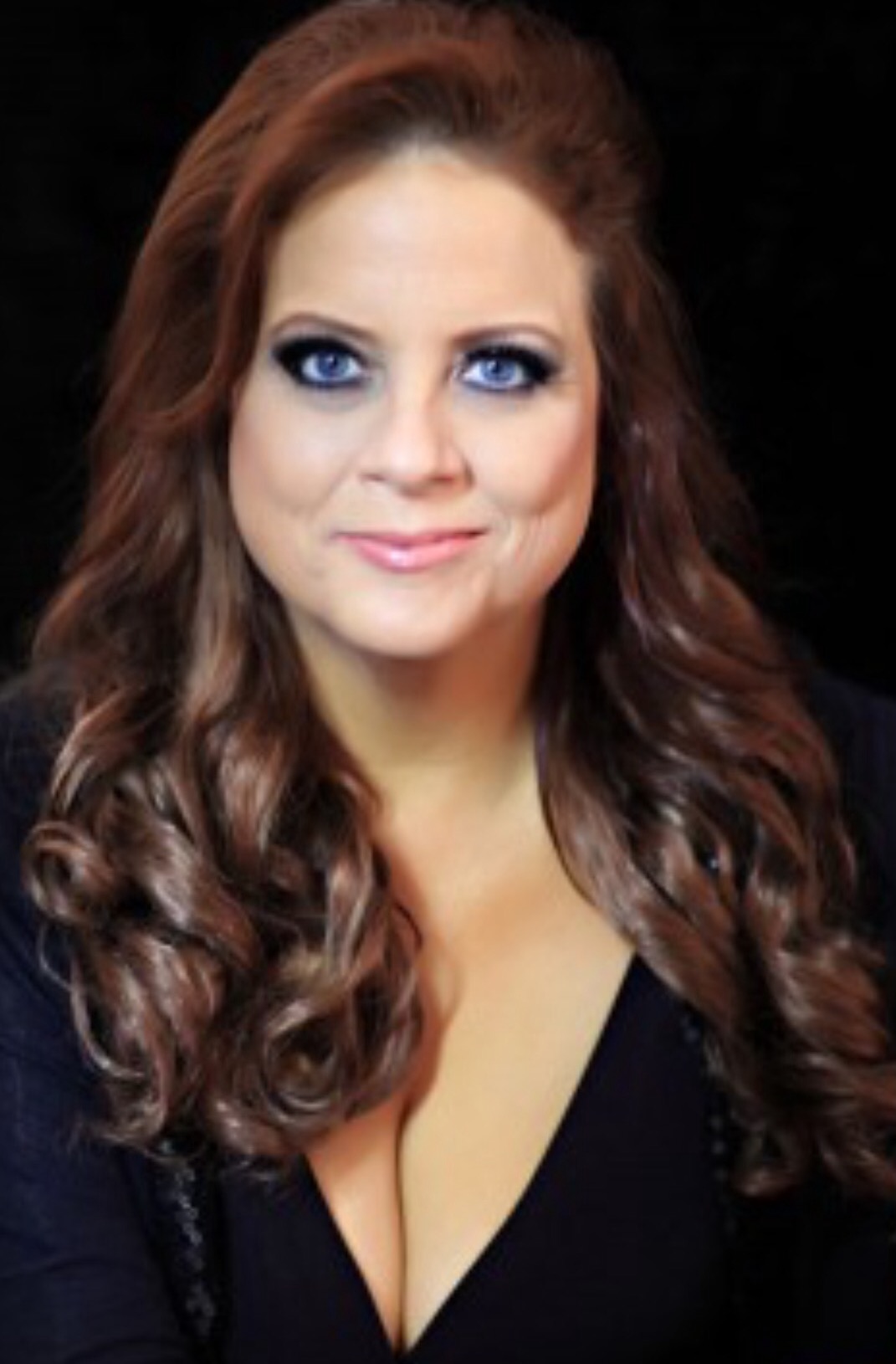 Dina Di Mambro, Author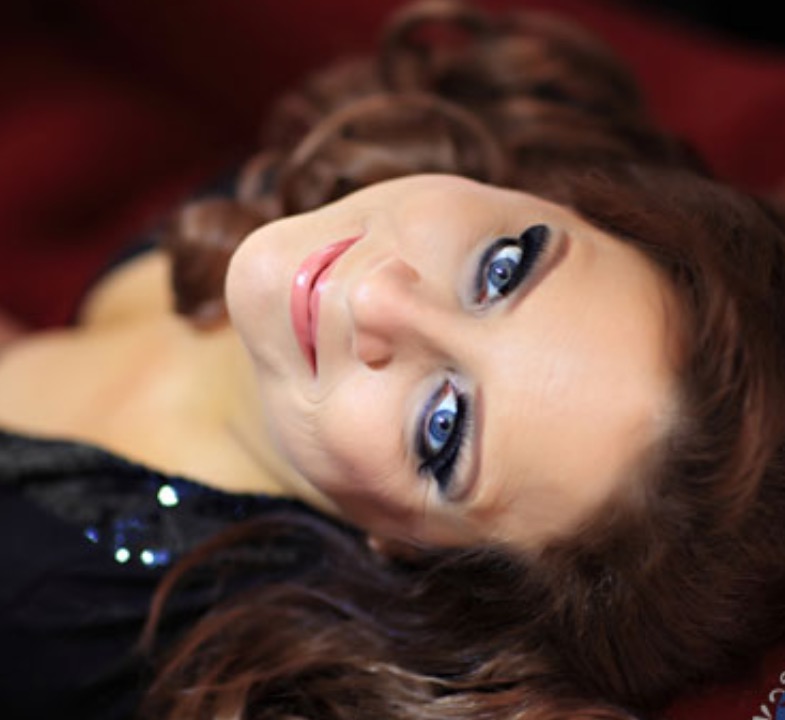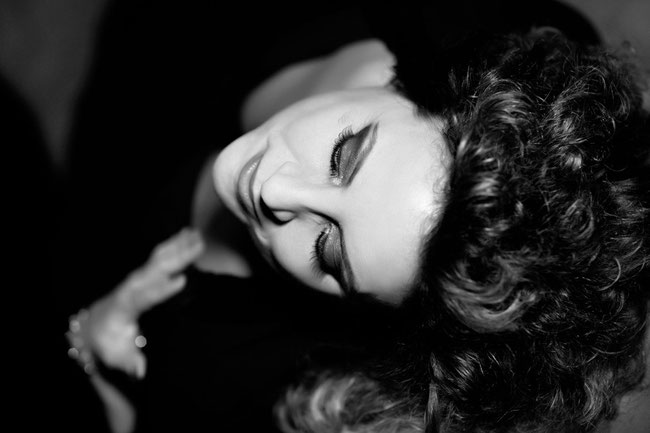 Author and entertainment writer Dina Di Mambro has worked as a research consultant for A&E Biography and "E!" Entertainment Television. She started writing for Hollywood Studio Magazine and other publications while still in her teens. As a journalist, she has interviewed such luminaries as Glenn Ford, Shirley MacLaine, and Dyan Cannon. As Dina-Marie Kulzer, she authored Television Series Regulars of the Fifties and Sixties in Interview , consisting of twenty-two interviews with classic television stars. It was praised by The TV Collector as "the kind of book that will elate baby-booming TV fans. The author has hand-picked a great bunch of classic television people for conversations about their careers—a handy addition to any nostalgia buff's library." She lives in Southern California.
Follow us on Twitter
Like us on Facebook!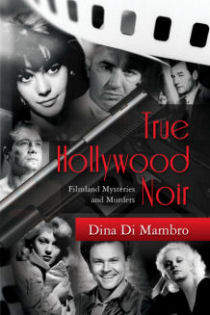 Buy True Hollywood Noir today!
Classic Hollywood Biographies Homepage